BMW is making an important contribution to incentivise consumers to electric driving by launching a new digital service, BMW eDrive Zones in Ireland.
BMW is making an important contribution to incentivise consumers to electric driving by launching a new digital service, BMW eDrive Zones in Ireland. With electric ranges of up to 88 kilometres, BMW plug-in hybrid models are perfectly suited to urban and city driving by completing most commutes with pure-electric power. This new service helps drivers do just that.
The BMW eDrive Zone technology automates the process of switching to electric-only power when a BMW plug-in hybrid vehicle enters a defined area of a city. Already active Dublin and Limerick, BMW has further plans to launch its eDrive Zones in Cork and Galway in the coming year.
A BMW eDrive Zone automatically ensures that the electric power is conserved for use during the part of the journey within defined zones, if the journey destination is entered into the vehicle's navigation system.
This new technology ensures BMW plug-in hybrid models offer consumers the best of both worlds: electric-only driving in the city where it makes the most difference.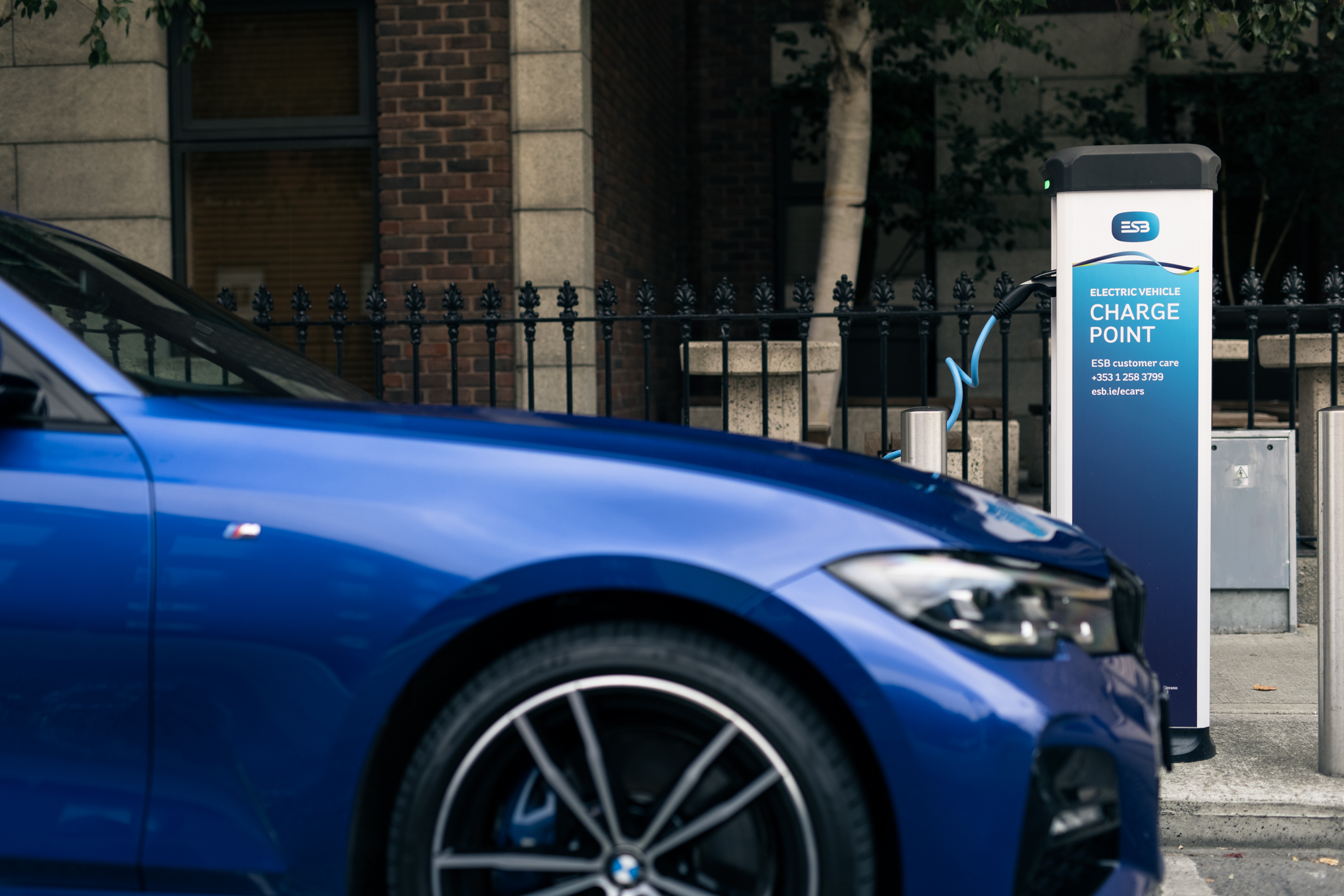 In addition, there are plans in progress to introduce the BMW Points loyalty programme in Ireland, where drivers of BMW plug-in hybrid models will be rewarded with attractive offerings via a point system. This has already been launched to BMW customers in the UK. Every electrically driven kilometre will count and within an eDrive Zone, twice as many points can be collected.
"This is the type of flexibility that customers want, as they make the transition to electromobility"

Kevin Davidson, Managing Director BMW Group Ireland
"A plug-in hybrid vehicle combines the best of two worlds: emission-free city-driving as well as long-distance capabilities. We urge the Irish government to prioritise plug-in hybrid vehicles in order to achieve the shared objective of reducing CO2 emissions. This technology will help improve air quality in cities around Ireland and also reduces running costs for drivers. It's win-win for everyone", Davidson added.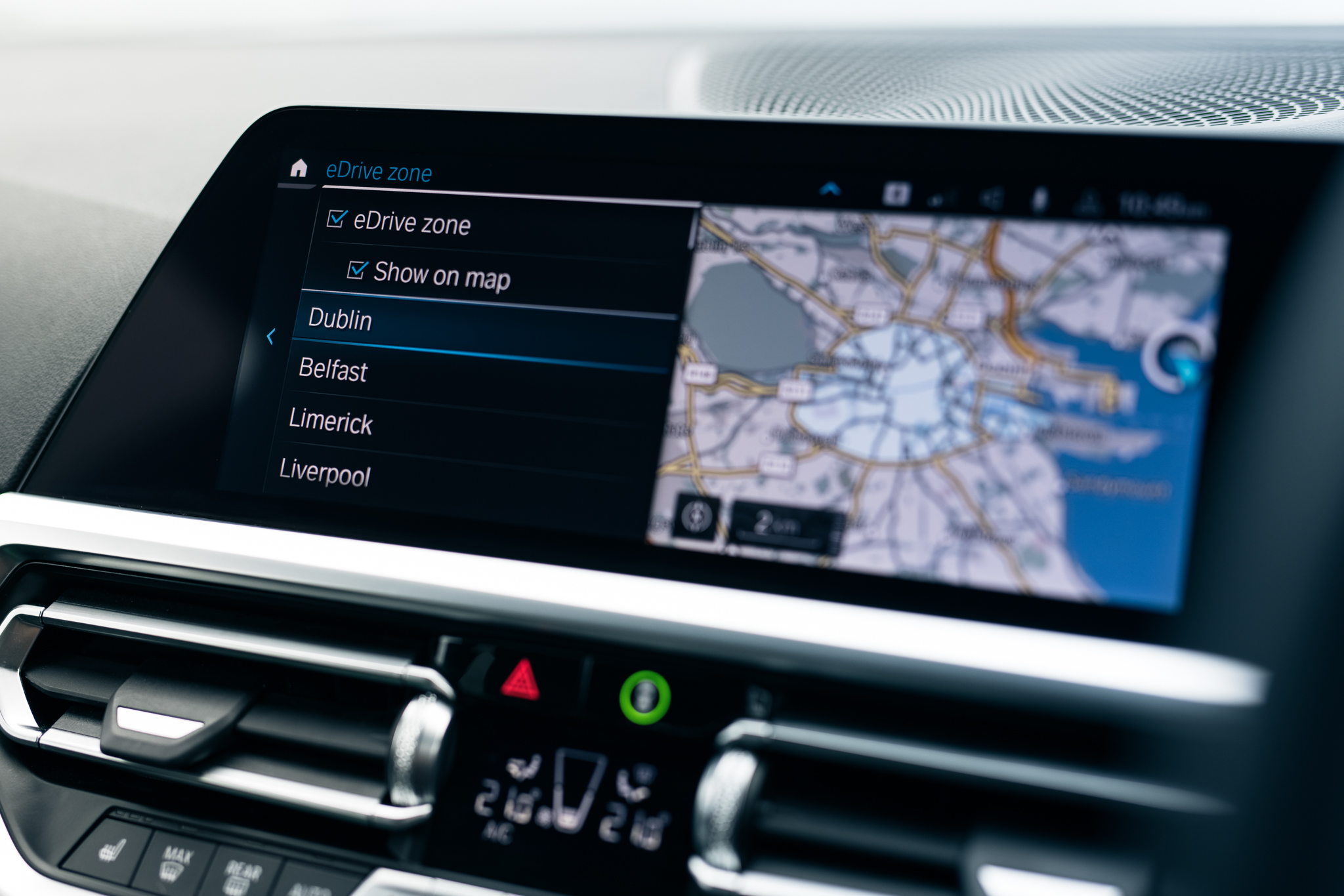 THE BMW eDIVE ZONES SERVICE.
The BMW eDrive Zones service, available as standard on BMW plug-in hybrid models running the latest BMW Operating System 7.0, uses geo-fencing technology via GPS within the vehicle's navigation system. The eDrive Zones in Dublin and Limerick are highlighted graphically on the vehicle's Central Control Display navigation screen, so drivers can see their location.
The BMW eDrive Zones service is available on the BMW 330e, BMW 530e, BMW 545e, BMW 745e, BMW X3 30e (produced from August 2021) and BMW X5 45e drivers with BMW Operating System 7.0. Additional compatible models launching in the future. BMW eDrive Zones has also been made available via a free over-the-air software update for compatible BMW plug-in hybrid vehicles, meaning existing customers can also benefit from this technology.
The significant contribution plug-in hybrid vehicles can make to reducing tailpipe emissions in cities was demonstrated in an early trial of this technology, carried out in the Netherlands in 2018. Results of this research project showed 90 per cent of all routes within the trial zone in Rotterdam were driven in electric-only mode.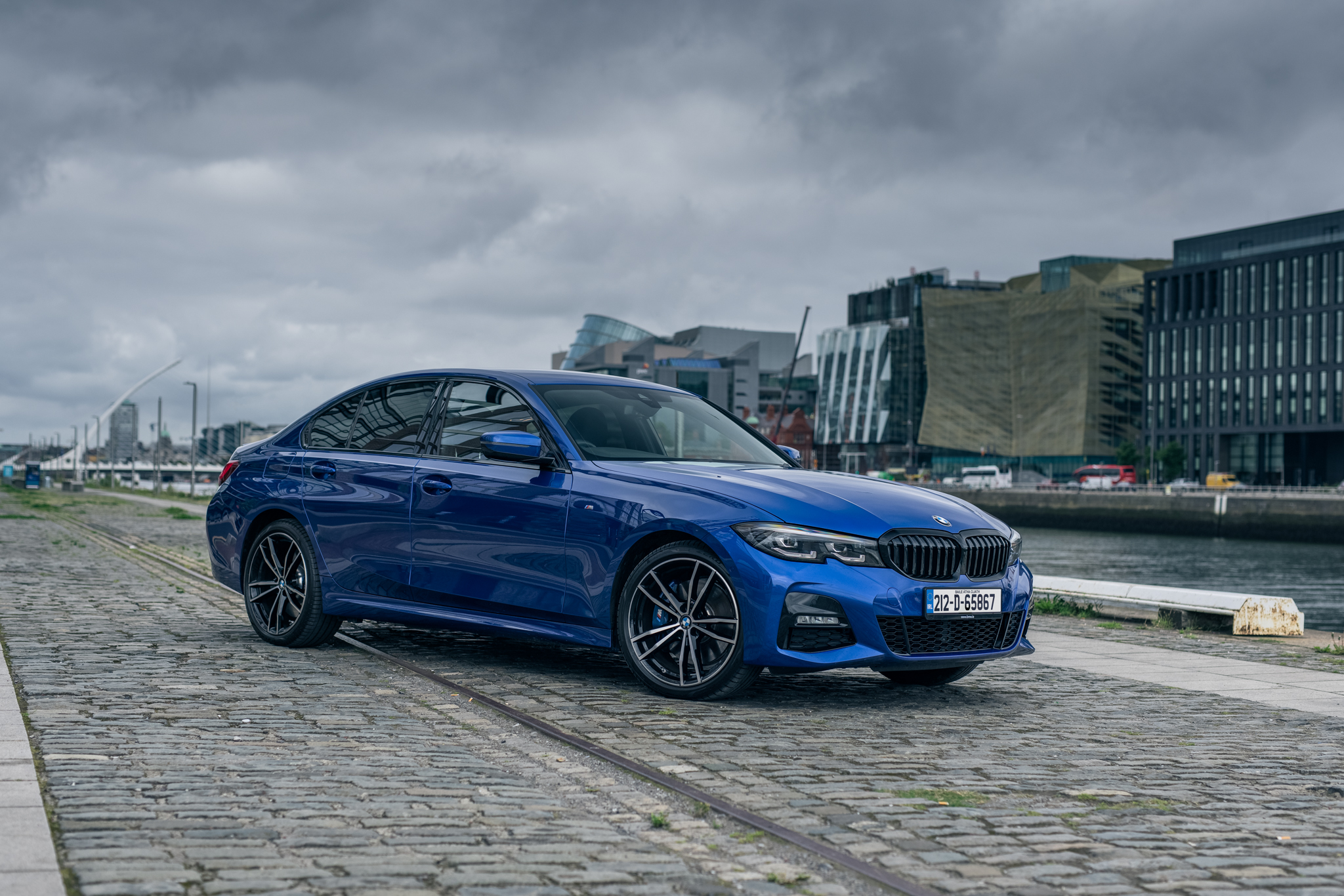 Discover more about BMW's all-electric models and plug-in hybrid models.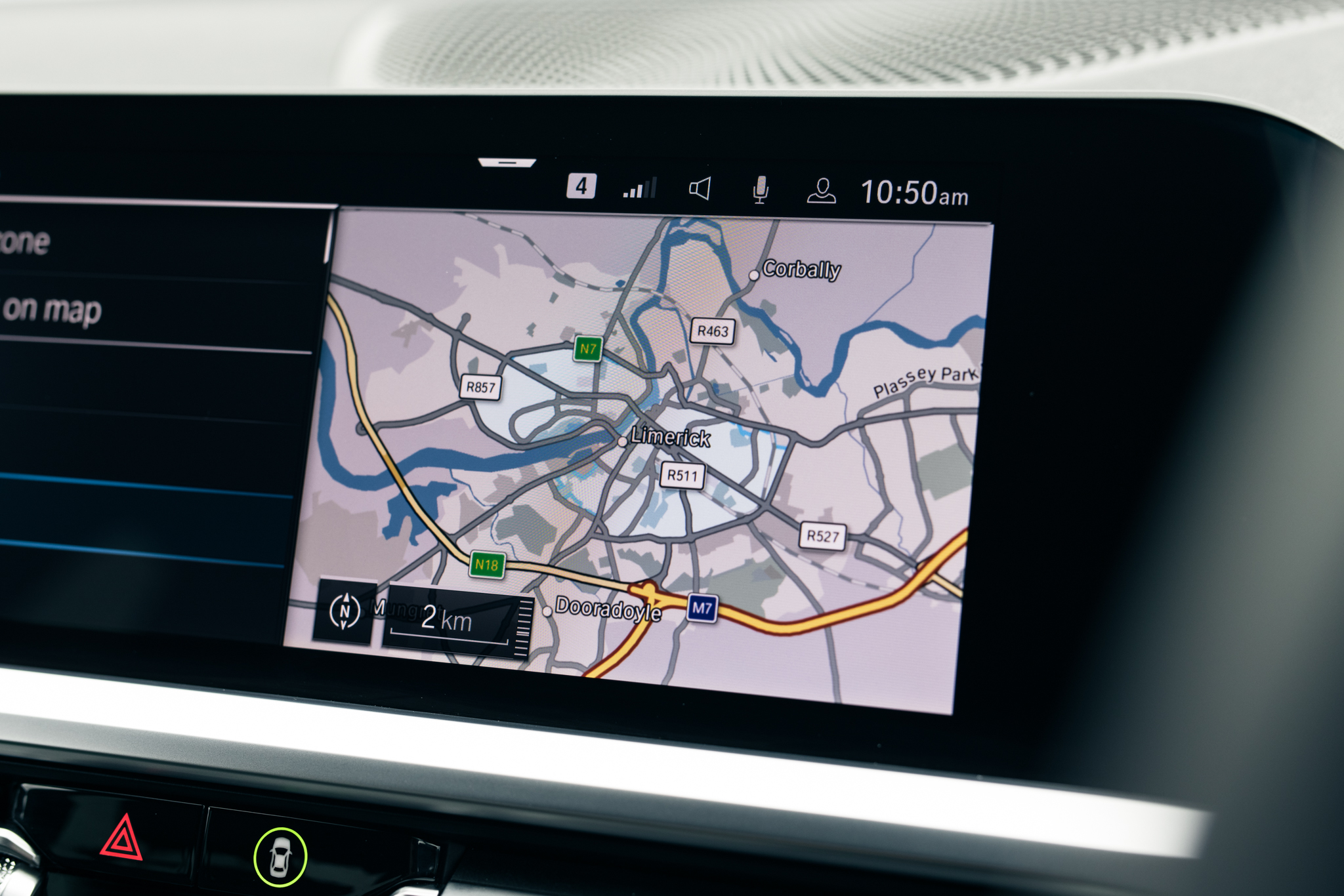 * All figures relating to output, charging capacity, performance, energy consumption and range are provisional.
The electric power consumption and operating range figures are determined according to the European Regulation (EC) 715/2007 in the version applicable and as per the WLTP procedure. Where a range is shown, WLTP figures take into account the impact of any optional extras.
All values were calculated based on the new WLTP test cycle. WLTP values are taken as the basis for determining vehicle-related taxes or other duties based (at least inter alia) on CO2 emissions as well as eligibility for any applicable vehicle-specific subsidies. Further information on the WLTP and NEDC measurement procedures can also be found at www.bmw.de/wltp.