There can't be many people that have managed to make a career span 20 years on the basis of what could be considered an accident, but that is exactly what Today FM DJ and friend of the BMW brand, Dave Moore did. "It was July 2002, and I was a working musician, writing and producing music," Dave explains. "I'd done one voiceover job based on a comedy-filled demo I had made, then the next job I got was the breakfast show on 98FM! I had never aimed to work in radio. In fact, I had never been in a radio station, but the bosses liked something about me and how I bounced off this other guy, Dermot."
Dave is of course referring to Dermot Whelan, his co-host and partner in crime on Today FM's top-rated mid-morning show, Dermot & Dave. "I took a six-month contract to try it out," Dave told us. "Sure, I was finished so early, I could still do my music as well, right? That six-month contract turned into 20 years!"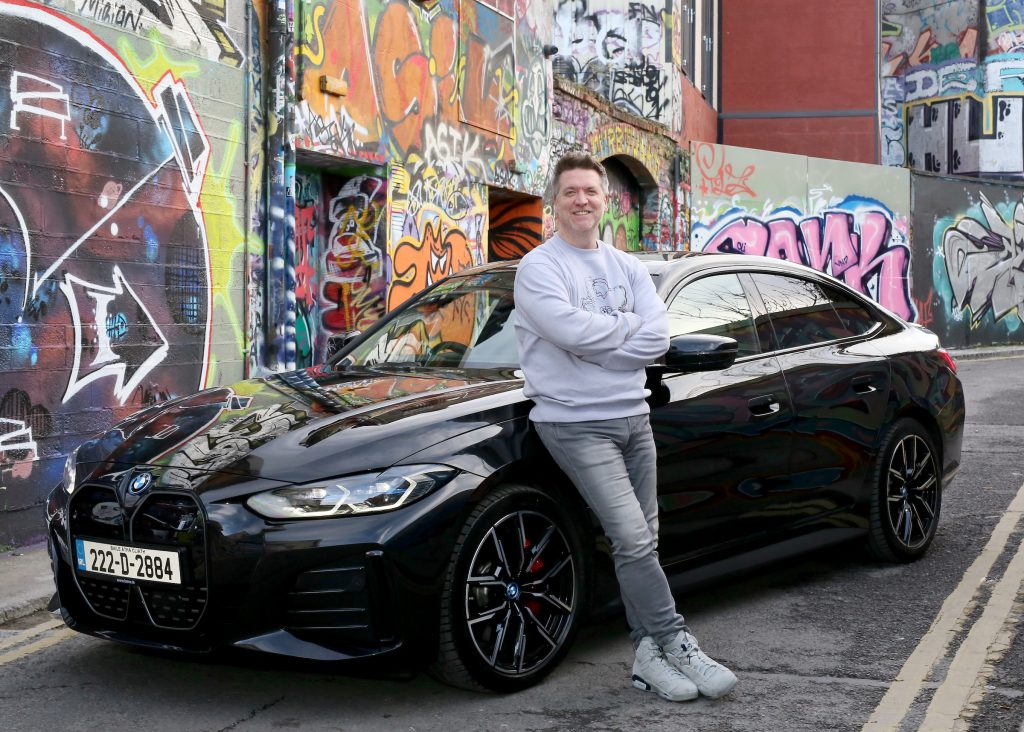 Landing that initial breakfast show slot on 98FM might not have been part of Dave's chosen career path, but he has certainly made a go of it since. After eight years on breakfast, Dermot & Dave switched to drivetime at 98FM for another four years and then moved over to Today FM's lunchtime slot in 2014. "By 2017, we had taken over the highly-coveted 9:00 a.m. to noon spot," explains Dave. "We have since turned that into the biggest commercial radio show in the country and we are extremely proud of that fact. We love working together. I guess we'd have to love it. We've been doing it for 20 years!"
While the duo keeps the nation entertained from nine to noon every weekday, Dave's routine begins a lot earlier than that. But like the radio show, it still relies on accurate timing. "My typical working day begins at 05:41 a.m.," he says. "I'm very particular about timings and this is the minute I have chosen for my alarm to go off. I hop in the shower and leave the house just after 6:00 a.m."
Dave is currently driving a BMW i4, and it acts as a location of tranquillity before another day on the airwaves. "I have a very calming and silent drive to work in my i4 and, once I arrive in the car park near work, I lean the seat back and meditate for 20 minutes or so.
"Then I'm into the office. A cup of tea is a must and then the pre-show stuff starts. I check music logs and we have a meeting at 8:00 a.m. A quick bowl of porridge and we're off at 9:00 a.m. Three hours of content later, we finish up the live part of the show. We record promos and do any pre-recorded interviews then and, by 1:30 p.m., I'm back in the car and heading for home."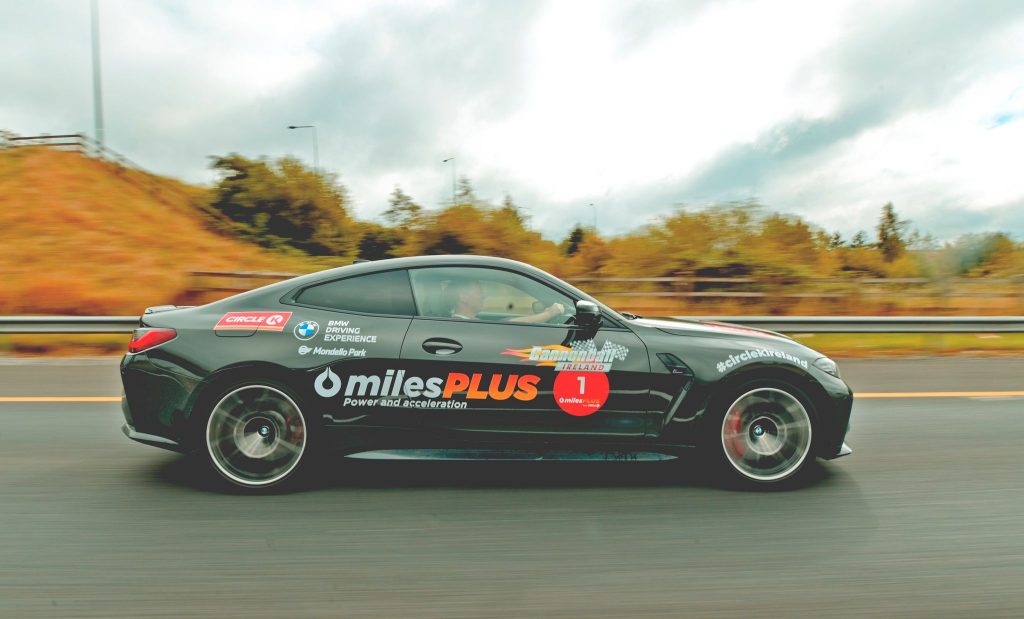 Home life is equally busy for Dave as family and hobbies come into play. "If I can collect the kids from school, I will. A cup of tea and a catch-up with my wife Tracy is always a nice afternoon oasis. Homework and dinner take up the rest of the afternoon and the evenings are usually reserved for football coaching. I coach the Portmarnock Under 11 boys and Under 9 girls. It's very time-consuming but so much fun. Once I get back from these sessions, it's time for telly or guitar."
While DJ-ing is now the day job, Dave is still a dab hand with a six-string, although he's likely to be playing something a bit more extreme than the typical Today FM playlist. "I have a lot of guitars and I love playing them. It's a very important part of my life and one of the ways I love to relax. Not that you'd think that if you heard the thrash metal I tend to play for hours on end!"
Although Dave is a friend of the BMW brand, his early driving history saw an eclectic line-up of cars pass his way. "The first car I bought was a blue Fiat Punto, but before that, I shared it with my mam. By shared, I mean she bought them and I borrowed them! We had a SEAT Ibiza, a Honda Civic, a Mercedes A-Class, the list goes on. She was very generous!
With the arrival of kids – boys Andrew and Samuel and twin girls Nina and Anna – came the need for a more practical set of wheels, but nothing too practical, mind. "I wasn't one for an MPV," Dave explains. "I had a sporty 5 Series Touring, and I needed the big boot space for a twin buggy, bikes and everything else four kids demand."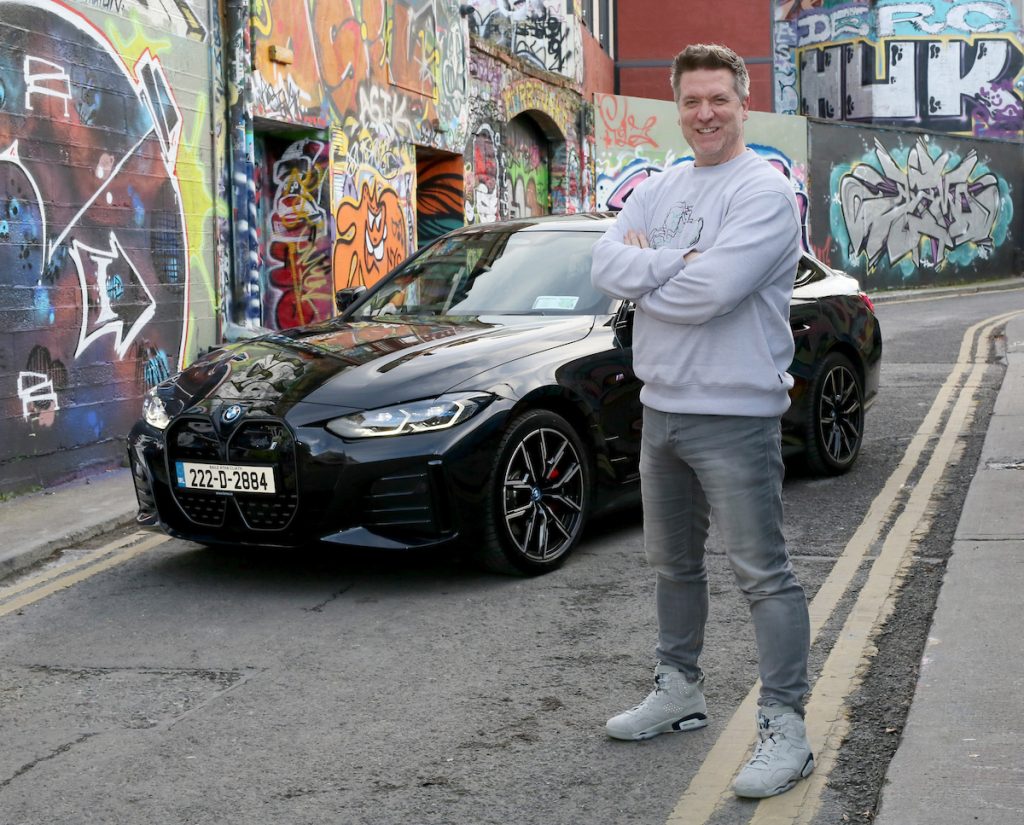 As the kids grew, the need for an MPV became too much to bear, but Dave had a solution that would get him back into the cars he loved. "As my wife took care of the seating arrangements with an MPV, I was free to pursue my dream car; an E60 523i!" And it's a dream car that's stayed with Dave ever since. "I think, if I could find a pristine model, I'd buy another one. It's a stone-cold future classic. Mine was deep navy, in M Sport spec with 19-inch alloys. God, I loved that car. I tried to buy it back off the guy I sold it to, but he traded it in against an M3 and it was gone. Thankfully, I soon joined up with BMW Ireland and now I get to drive all of their cars across the range, from a 1 Series (116d) to the X7."
Being a car nut, Dave knows there's something special about a BMW, including the plug-in hybrid models. "My first experience of the current BMW range was the 330e. If I were spending my own money on a new car, I'd find it hard to look past this. My commute to work is a 32km round trip, and the battery gave about 45km of range. Perfect! Charge it up every night, like you do your phone, and away you go. I first got a 330e in February 2020 and, when I handed it back to BMW at the end of June, I realised I hadn't been to the petrol station to fill it once!
"This was in lockdown, so my journeys were curtailed, but I was considered an 'essential worker' and drove in and out to the radio studio every single day. It was then I learned that these cars had to be fitted with special fuel tanks so that the petrol wouldn't go off!"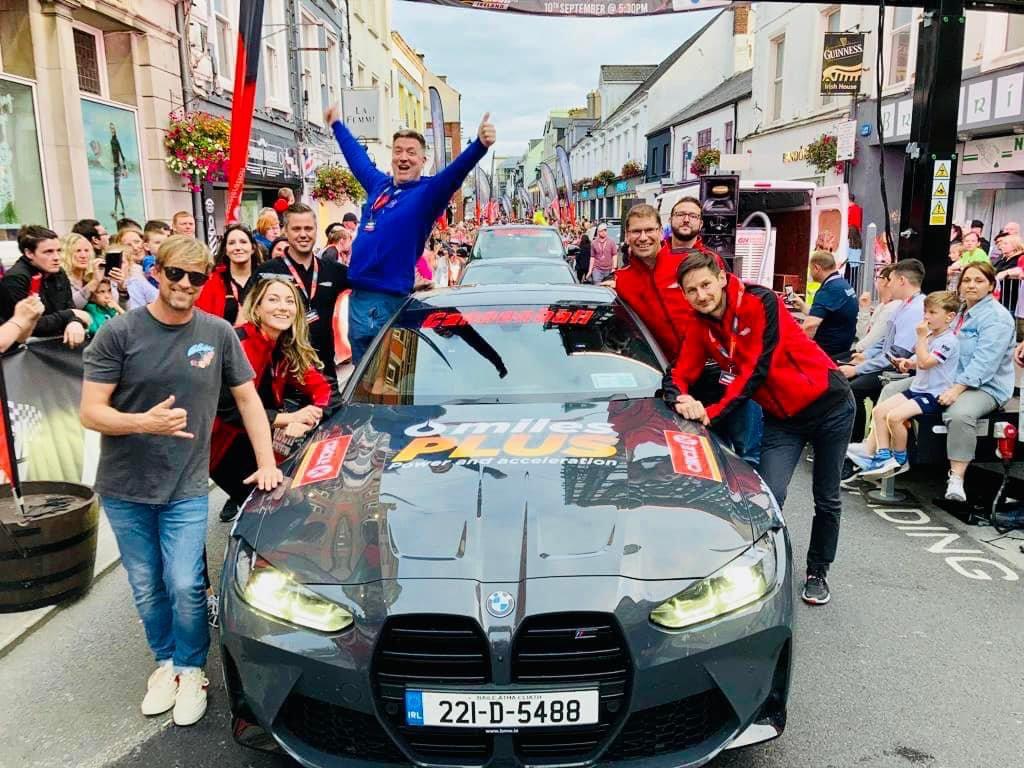 How about other BMW range highlights? "For me, it has to be the super-stylish and practical 545e, the stunning and beautifully loud M3 Competition and the fully-electric iX. That has to have the most incredible interior I've ever sat in. The dual screens, the incredibly comfortable seats and the roof window that turns opaque at the touch of a button.
"To top everything off, I recently took part in the Cannonball Run across Ireland that raised over €250,000 for the HOPE Foundation. BMW were kind enough to lend me an M4 Competition and, while it wasn't the loudest or fastest car on the Run, it was the perfect balance of comfort and power for a road trip like that."
Dave is reaping the benefits of having 20 years of experience in the radio business. But does he have any advice for the next generation of budding DJs? "If you want to work in radio, you can. Tomorrow. Just buy a basic audio set-up (microphone, headphones and your computer) and do a podcast. A podcast is a radio show. Except you have the chance to record it, edit it and publish it when it's good and ready. That's not exactly how live radio works!
"What it does, though, is give you the chance to talk about something you're passionate about for a year, say 52 episodes. Then, you have a lot of experience and a lot of material to draw from to create a very impressive demo. It doesn't matter what you talk about, as long as you show passion for the topic. This is what station managers are looking for. Lots of demos will cross their desks. Passion stands out. Personality stands out. Do it, it won't be great but keep doing it and, eventually, it might be. Best of luck!"