Leona Maguire, the first Irish winner in the LPGA History, has recently become a Friend of the BMW brand. She was recently speaking to Image Magazine about her journey to become one of the most successful golfers in the country and the support BMW Ireland are providing her.
Leona Maguire, the first Irish winner in the LPGA History, has recently become a Friend of the BMW brand. She was recently speaking to Image Magazine about her journey to become one of the most successful golfers in the country and the support BMW Ireland are providing her.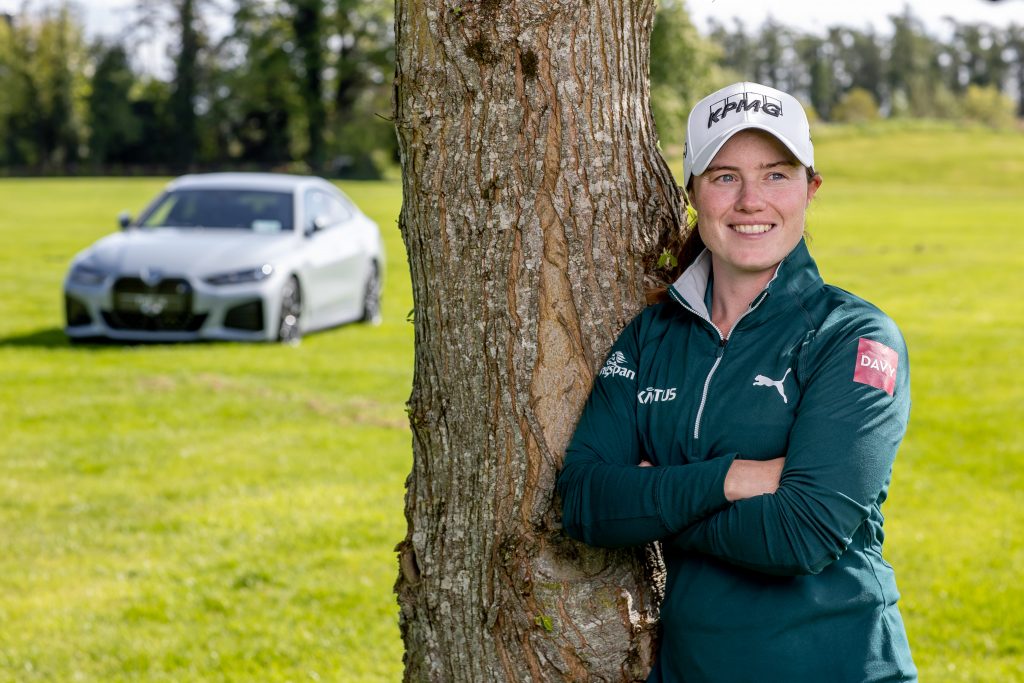 Characteristically modest and more than a touch pragmatic, Leona, who recently became the first Irish winner in LPGA Tour history, prefers to keep her head down and focused on the next putt. Indeed, chatting to IMAGE by phone from The K Club in Co Kildare, where she's test-driving the new BMW i4, the Cavan-born golfer and BMW partner seems more at ease praising her female counterparts than she is dwelling on her own success. "It's almost like we're more happy for each other than for ourselves," agrees Leona, who counts many of Ireland's female sporting trailblazers as friends.
"I was at Kelly's [Harrington] gold-medal fight in Tokyo and I was more happy for her that day than I was for myself. And when you see champions like Rachael [Blackmore] and Katie [Taylor], and you know how humble and hardworking they are, you want to see them do well… You know what goes on behind the scenes, the effort and the dedication that they put into it."
As for her tendency to avoid self-praise, Leona says it ultimately boils down to a fear of complacency.
"You win something and there's already another goal, there's something that has to be achieved so you're on to the next one, and the next one… Whereas, if someone else does it, you're the first one to congratulate them and tell them how great they are. But you'd never look at yourself the same way…"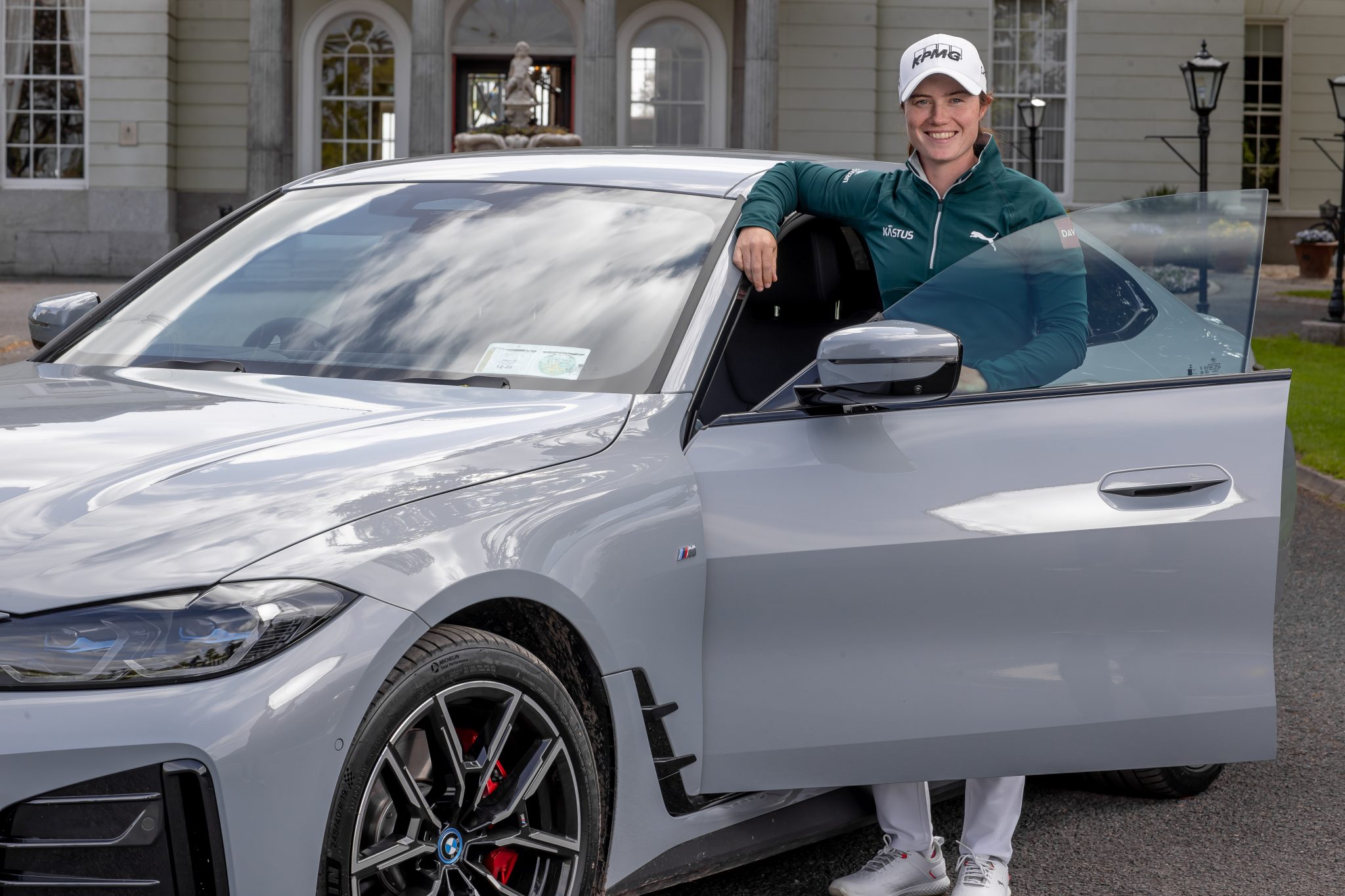 A lifelong sports lover, Leona's golf career started at the age of nine when she gave up a promising swimming career to focus on the fairways. She and her twin sister Lisa began to practise in their local golf course in Ballyconnell, Co Cavan, where they soon got to grips with bogeys and birdies. Back then, Leona and her sister Lisa had just three clubs each, but as their game progressed, their dad, Declan Maguire, became their de facto coach. Reading golf books to educate himself, he taught his daughters as much as he could about swing technique and movement awareness.
Leona says she and her sister played "anything with a ball and stick" before they narrowed their focus and concentrated on golf. "I'm really glad my dad was really into all kinds of sports," she says. "And golf is a very individual sport so I'm glad I had the experience of playing on team sports as well… It can only help."
By the age of 12, it became clear that the sisters had enormous potential. They started training under coach Shane O'Grady, and while Lisa has since retired from the game, Leona has worked with him ever since.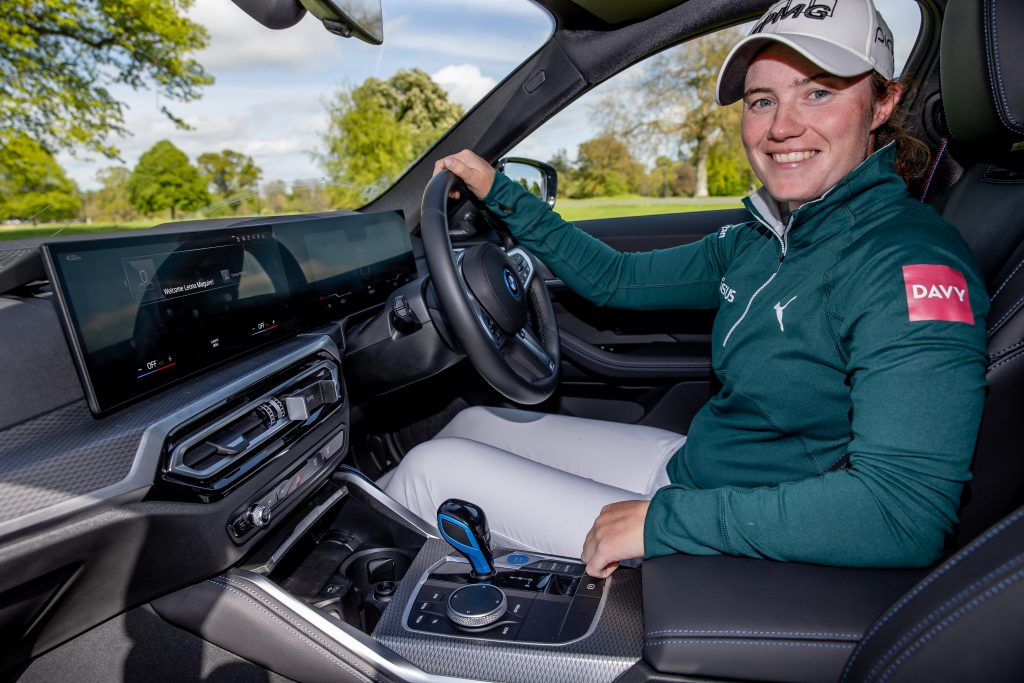 Leona and Lisa were tipped for greatness long before they became the youngest ever members of a British and Irish Curtis Cup team at the tender age of 15.
Indeed, in the earlier parts of their careers, they were often described as golfing "prodigies". How did it feel to have such a label bestowed on them? "I think Mam and Dad did a pretty good job of shielding us from that," says Leona. "I don't think we were really aware of labels like that. We were just going out and playing golf and doing as well as we possibly could. "And I think because I had Lisa as well, I was trying to beat her and she was trying to beat me so we weren't really conscious of anybody else and we didn't really know how good we were, compared to anyone else. It was just, 'Am I better than Lisa?' And she wanted to know if she was better than me. And that was it, really."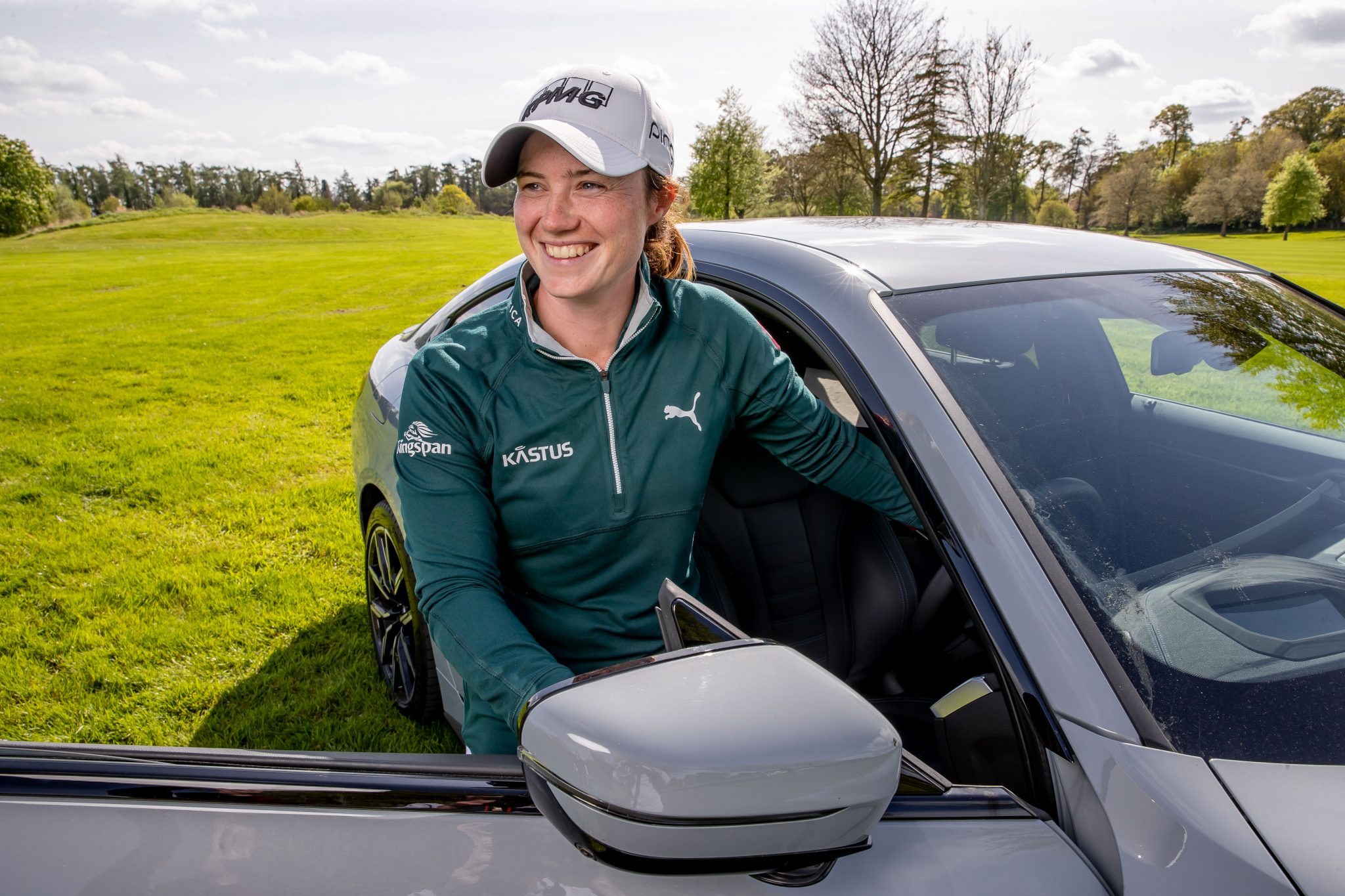 Their upbringing also helped to keep them grounded. Their school-teacher parents believed in the value of effort over achievement and encouraged their children to 'do their best', rather than 'be the best'.
"The big thing with them all the way up, and it still is, is that you just do your best whether it's schoolwork or golf… The plan was never to be a world-champion golfer or swimmer, or whatever it was. So long as you were enjoying what you were doing and giving it your best, that was it."
The sisters inspired one another, adds Leona, but they were equally inspired by sporting role models such as Katie Taylor and Venus and Serena Williams. "The tennis aspect didn't really matter," she says. "It was the fact that they were two sisters achieving things on a world stage. It didn't really matter what the sport was… dedication, hard work and passion transcends any individual sport." Today, Leona is continuing to rise up through the professional ranks, with the support of a team who, she says, have been critical to her success. Her coach, nutritionist, physiotherapist and strength and conditioning coach work largely behind the scenes, while her caddy Dermot Byrne helps her stay calm and focussed during tournaments.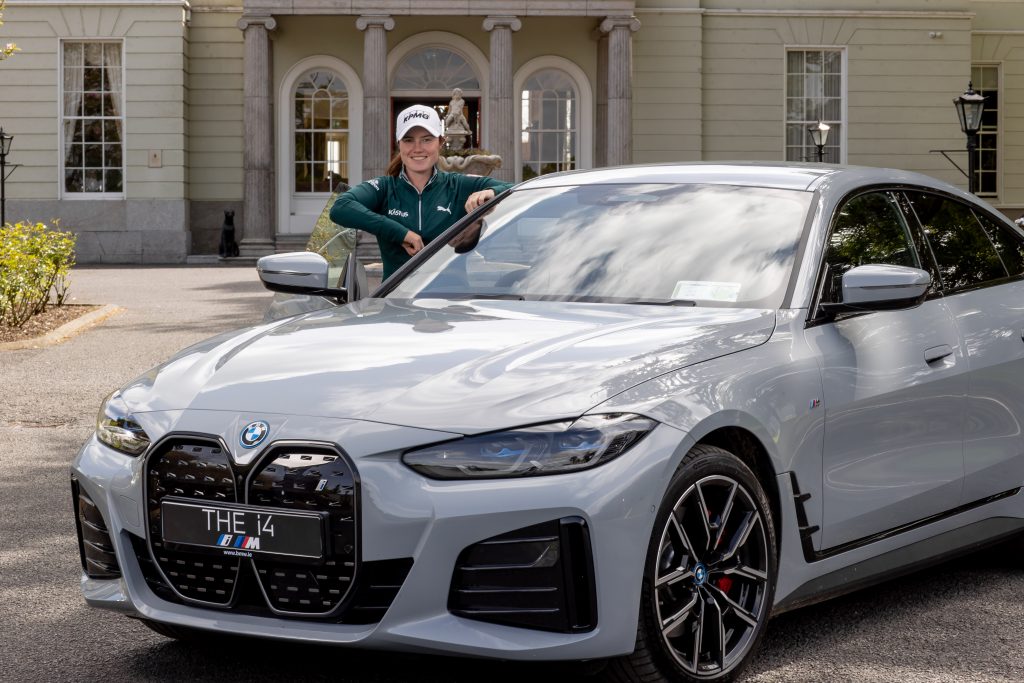 Finding a caddy who is on the same wavelength is "massive", she says. "It's a very unique relationship and you don't really have it in any other sport. Obviously, there are certain skills to being a good caddy, like reading the wind and doing the averages, but knowing what to say, and when to say it, can sometimes be the biggest thing."
Also in her corner is mum, Breda Maguire, who stays up until the early hours to watch her daughter's matches when she's playing abroad, and younger brother Odhrán. "He used to trek around all the tournaments with us when we were younger," she says. "He never gets a mention, but he's been a big part of the whole journey." Equally, she has the support of partner BMW, who celebrate and champion women at every level of sport.
"For them to trust in you, and see potential in what you're doing, is obviously a massive confidence-booster," she says. "They are an iconic brand and they've been heavily involved in golf for a long time. It's a brand I've admired and looked up to for a long-time… and it's pretty cool to be driving around in one of their cars as well!"