Join us for an episode of OBSESSED X BMW, featuring New York-based creative icon Ruba Abu-Nimah and Thrasher Skateboarder of the Year 2022 Tyshawn Jones.
Speaking with Ruba Abu-Nimah is a masterclass in quips. Welcoming us in her New York City studio, the Middle East-born Swiss national speaks with unabashed determination in thoughtful, punchy sentences – the way you might jot your best lines or thoughts in a notebook so they can be easily found later.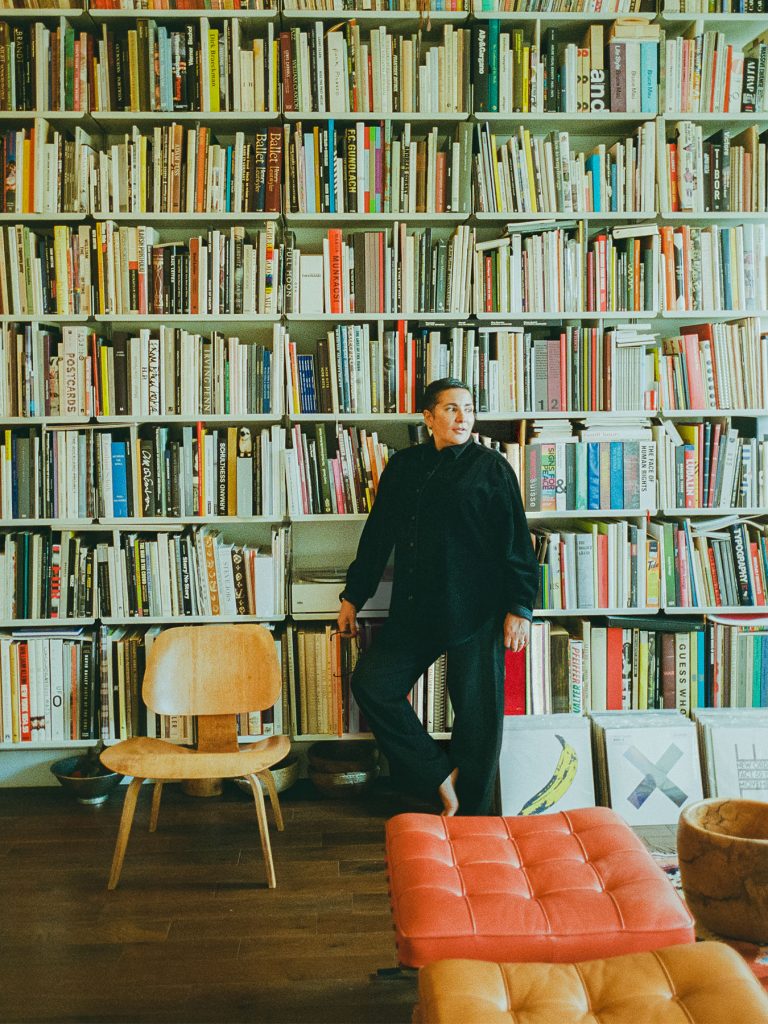 FORMATIVE YEARS.
"I wanted to be a designer for as long as I can remember," she says, as we ask for a glimpse into her background and career. "I think I wanted to be a designer without understanding what design was, or what it even meant."
A strong hint of a British accent comes out as she goes on to reveal her earliest design inspirations: her father's vinyl album covers and the interplay between message and medium, which she admits feeling drawn to "from an early age" – she can't say exactly what drew her, but there was something… there.
Her accent is a nod to another part of her story from across the Atlantic – an essential part, as we soon learn, for understanding who Ruba really is. Palestinian by birth but raised internationally with a long stay in London, she has now made New York City her home. London, however, played a special role.
"Those years in London really were my  formative years. London is a design city. And living there, I began to truly understand what design is all about," she says. It was in London, too, that she first got a taste of punk culture – another formative brick in the construction of her professional identity, she reveals. "I was deeply influenced by punk, which was prominent in London at the time when I was living there. The graphic design work that happened around the punk movement, from people like Jamie Reid, greatly influenced me."
THE ART OF SUBTLE REBELLION.
One look across her studio makes it clear that she isn't interested in confining herself to a single location for inspiration. Posters from Paris, design books from Germany, Central European impressionist prints and neo-American art make up a space that is as colourful as it is an impactful homage to her craft. A microcosm of form, colour, and materials in the heart of the city that she now at last calls home.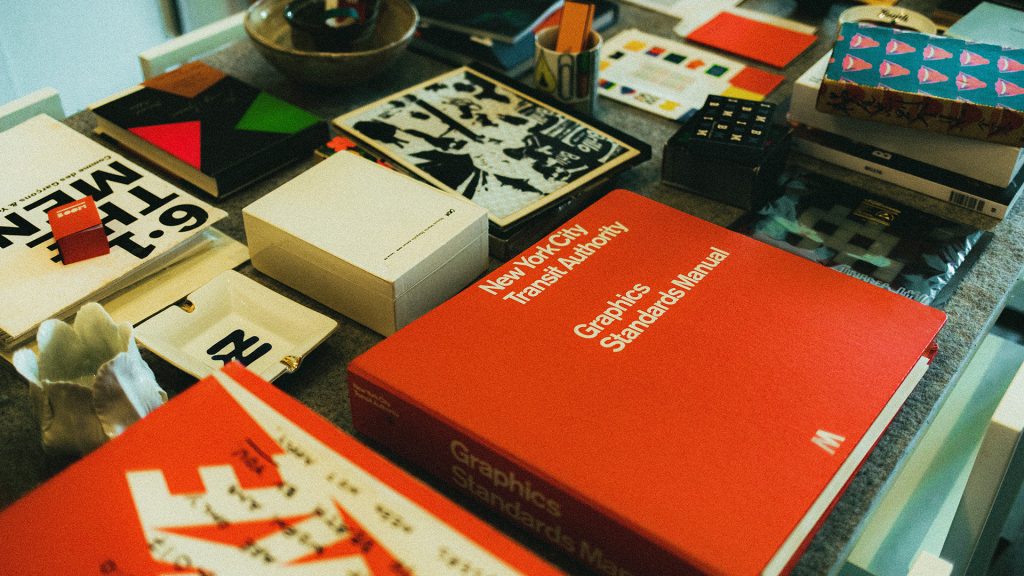 "I am obsessed with the work of Monet and the people who painted with him," she continues. "Artists who rebelled and rejected the standardized and accepted art of the time."
This obsession is revealing. The notion of rejecting what is otherwise commonly accepted is a recurrent theme that threads its way through her career and works, she explains. "Punk greatly influenced me, but from there it became the street culture that really started with surfers in California. Then later, skateboard culture in the early 1980s, and all the way up until today. I can melt it all together, and it's all influential to the work that I do, and the way I perceive things. I think the culture of rebelliousness and being able to rebel subtly is really important."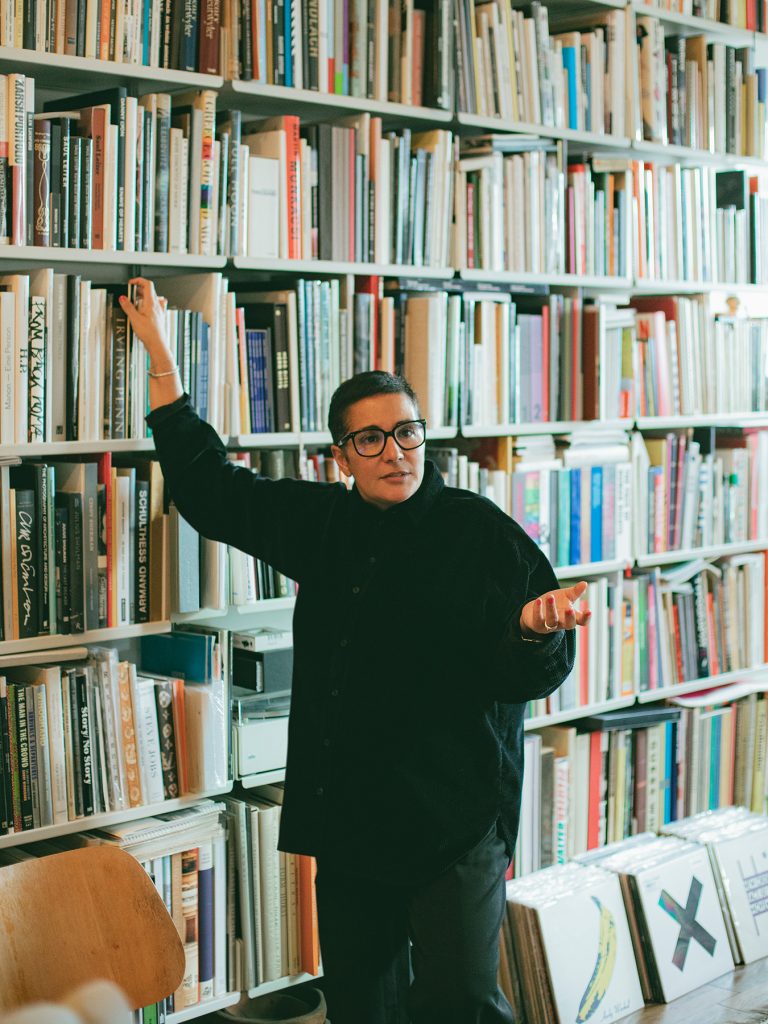 DECONSTRUCTING CULTURES.
Looking at Ruba's most recent work as an executive creative director for Tiffany & Co., it is not hard to see how this philosophy finds its way from her hands to our world. Under her tenure, which began in 2021 and ended early in 2023, the iconic jeweler notably shifted some of its advertising focus and began flirting with sub- and countercultures along with a few of its most prominent, contemporary icons: rappers like Kendrick Lamar and Nas, skateboarders like Tyshawn Jones and artists like Beyoncé are today all intimately connected to the brand's robin-egg blue hue. Just ten years ago, this to many would have seemed largely impossible.
This blurring of settled lines and breaking down of cultural paradigms is also key to understanding another of her obsessions, BMW cars.
Followers of her personal Instagram account will recognize her trademark juxtapositions of cultural markers, set on white backgrounds as diptych-inspired mini-artworks: Ruba likes to deconstruct cultures, then rebuild them in a new vision, and it is an immensely powerful recipe. Fans know this well – and they also know that classic BMW design often plays its own part in this process.
For one of her recent private projects, Ruba is now taking this idea one step further, creating a small magazine with selected BMW design iconography, laid out in simple synergy with other design symbols, crops, or personal favourites – a tribute on print to some of the BMW designs that have come to inspire her most throughout the years.
THAT FINE LINE.
"I was lucky to grow up in Europe, where BMW cars are not as rare as they are here in the states," she says of her first experiences with the brand. "Again, these were my formative years, and I started becoming very conscientious through design. You can't really explain why you like one car versus another; it's all emotional. But what I noticed was the design, that fine line. This was the early 80s, and BMW cars looked friendly, but they were also really slick and really cool. There was a yin and yang about it. I wasn't really obsessed with the mechanics or that kind of thing – it was the sound of cars versus the shape of the cars versus the colours. It's a certain type of sexiness, and sexiness is everything, because that's what's appealing to human beings. And I would say the BMW is the sexiest of all."
Interestingly, Ruba reveals as she flicks through vintage BMW print ads and sales flyers, she isn't much of a driver herself, at least not in New York City. Instead, she says, she relies on her friend and fellow BMW fan Tyshawn Jones for getting around.
In December 2022, Tyshawn was named "Skateboarder of the Year" by "Thrasher Magazine", the first black skateboarder ever to claim the title twice. But like Ruba, he refuses to let just one feat define him. When he is not on his board, he is also an entrepreneur working his way through the industry: a cultural icon of the kind only New York City can produce. Behind the wheel, he is also Ruba's gateway to the everyday BMW driving experience, she explains.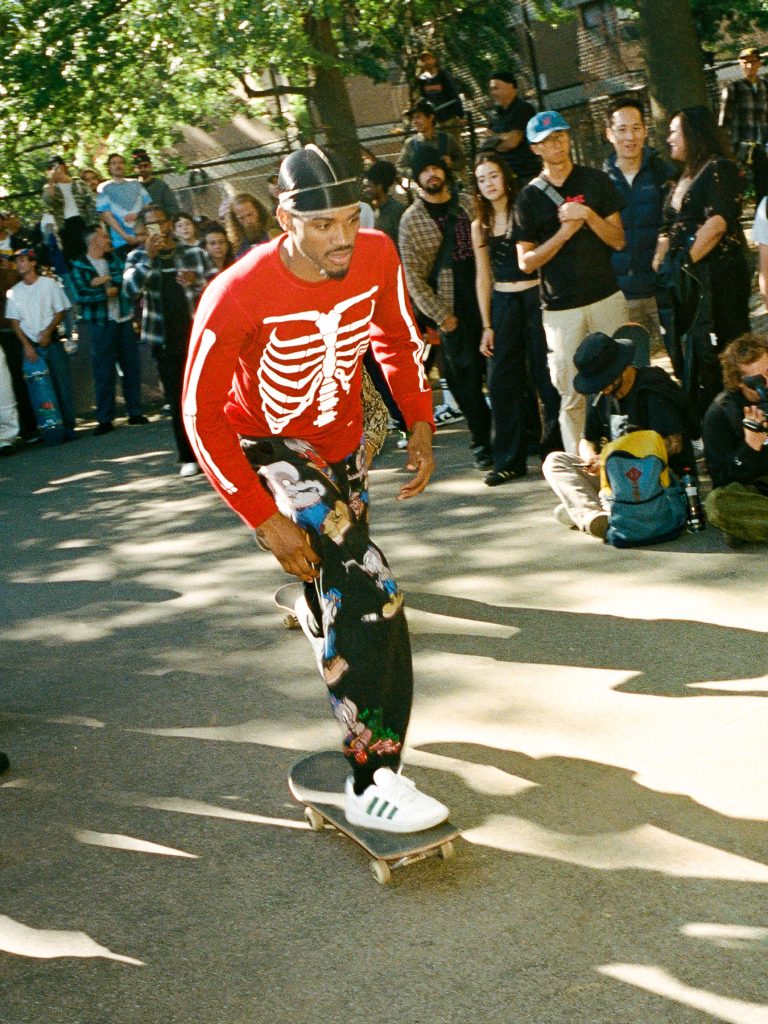 THE POWER OF THE UNDERSTATED.
"When I first met Tyshawn, he was very young. I don't think he even had a driver's license. He is the most driven person I know – the way he drives reflects everything else he does in life, how he strives to becomes the best skateboarder in the world, or the best businessman in the world. We share a lot, but he has this deep passion for BMW cars, too. I spend a lot of time driving in his BMW with him. He's a terrible driver, though. Usually, I sit in the back."
"I'm a great driver!" Tyshawn protests. "You just feel a bit out of control because you always sit in the back. But I'm the best driver I know!"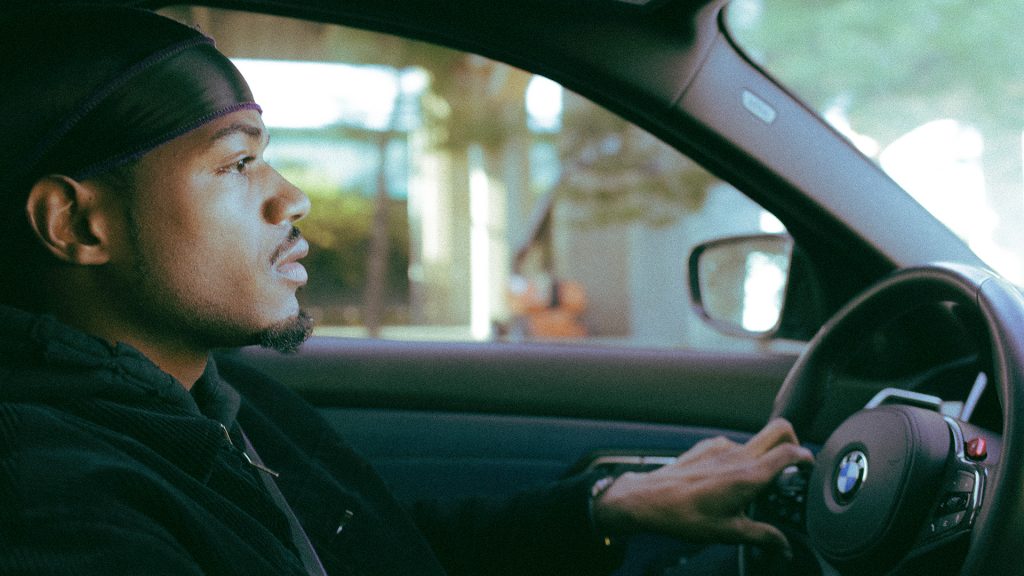 "I love driving in New York," he continues. "All the chaos, the noise, the traffic… I know all the streets, everywhere to go. I love it. And I drive a BMW every day, and I'm not just saying that – that's very real."
"I think we share a lot of our ideals, how we both work hard but still are a long way from achieving everything we want in life." Ruba explains. "We talk about that a lot, also on the drive. I spend more time in Tyshawn's car than any other car in the world."
"It's a combination of powerful and understated, all at the same time. It's the definition of pleasure. And what is more pleasurable than driving a nice car?"
Ruba Abu-Nimah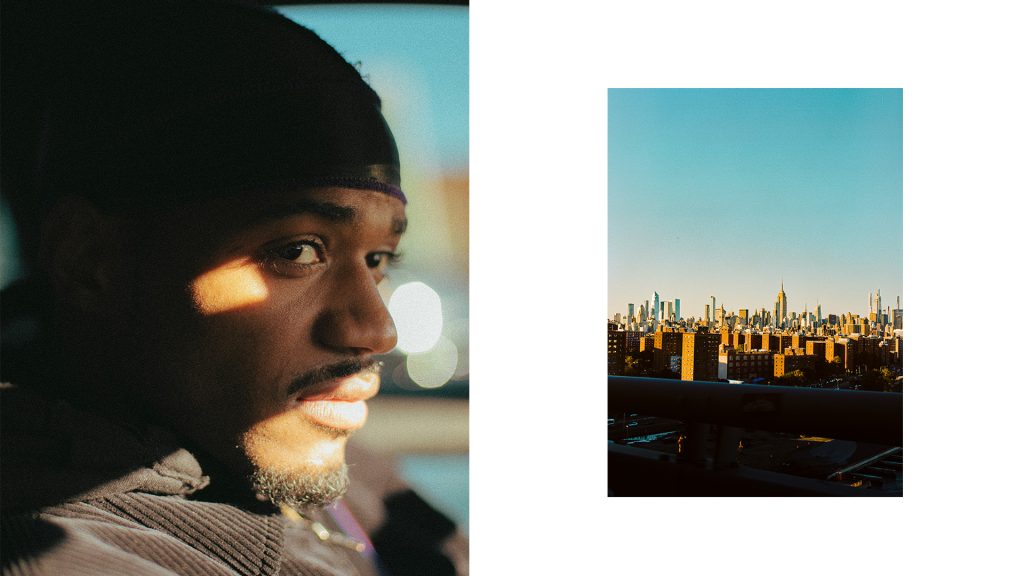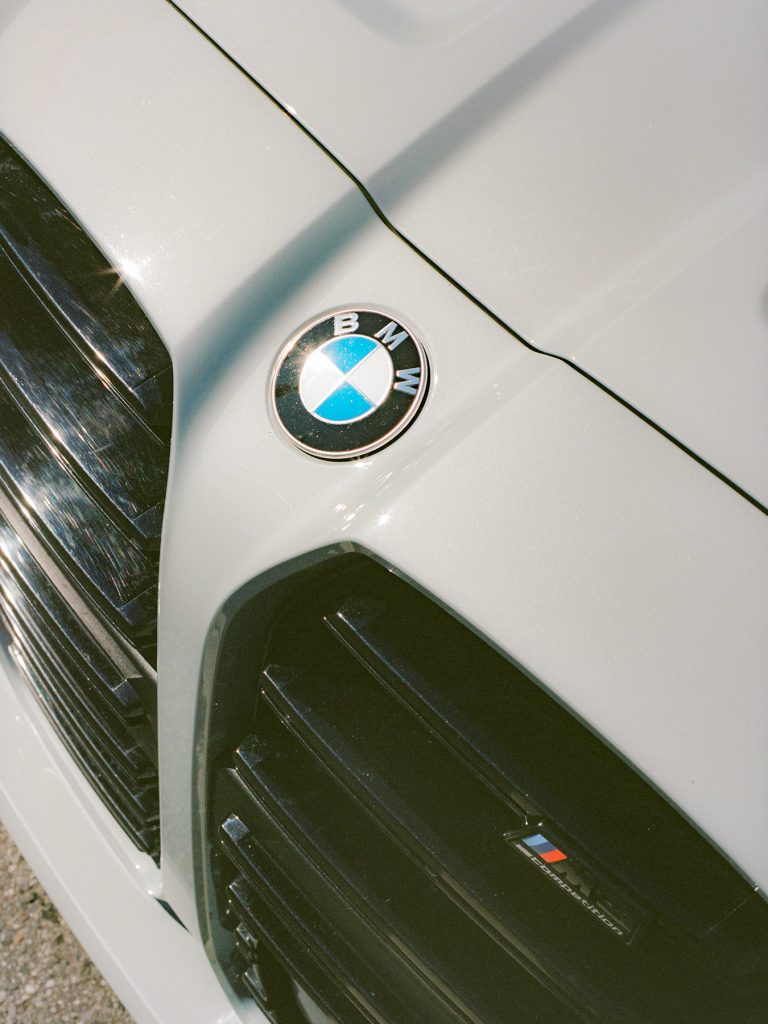 BEAUTIFUL AND USEFUL.
Perhaps this idea is also what ultimately has propelled Ruba herself to become a modern design icon: the appreciation that for something to offer us real value in life, it first and foremost must bring us happiness. For something to be truly great, it has to be both useful and beautiful at once.
"Design has its restrictions and limitations," Ruba says, pausing to add weight to her sentence. "Design is ubiquitous in our lives, yet most people don't pay attention to it, or even know it exists. But it is everywhere, and it's critical to so many things we have that affect our lives every single day."
Ultimately, it's about communication, she stresses. Good design "has to communicate first and foremost." Another brief pause. Then: "But to me, that is beautiful. So, ultimately, it should be beautiful and useful." Another line in the notebook. And with that, we also reach an answer of sorts to our question above: What makes Ruba stand out from the crowds?
From the early days in London's punk underground to her work for one of the world's most heralded brands and her passion for classic BMW design: Ruba's take on life brings all this together in the form of clear and beautiful communication, fuelled by the cultures that surround and form us. This gives her work profound relevance that seems to transcend not only media and styles, but also cultural barriers themselves. Like when two self-made stars from different parts of the world, spanning two different generations, and with wildly different backgrounds, meet for a drive and chat about wherever their dreams will take them next.
What could be more beautiful than that?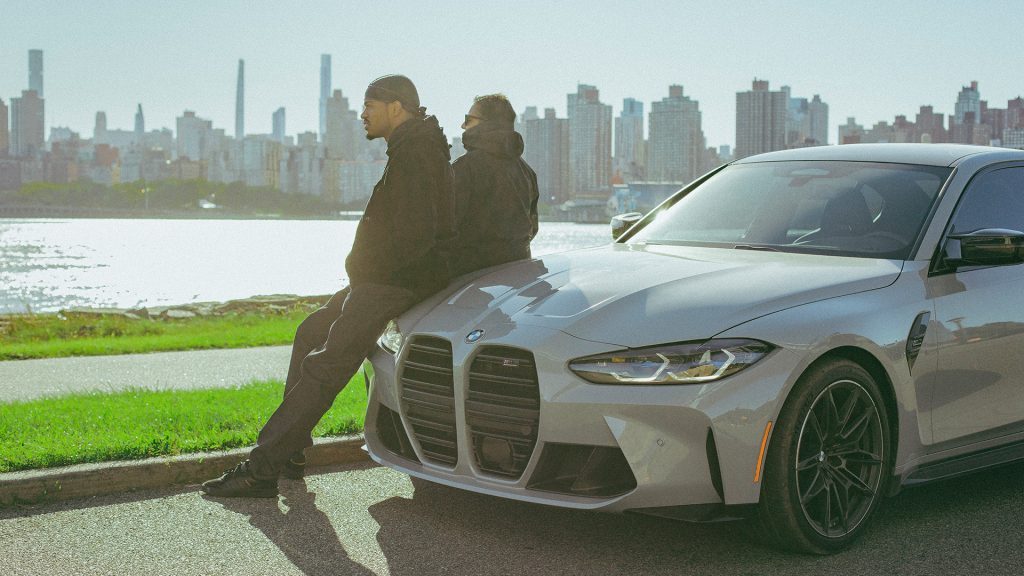 OBSESSED X BMW is a new series about remarkable people who all share a common trait. They are each in their own way die-hard fans of the BMW brand – with their own stories to tell.
Stay tuned for more episodes, coming soon on BMW.COM