"When I started driving, I used to change gears by smell and park by sound. Don't tell BMW that now though or they'll take the iX back!"
"When I started driving, I used to change gears by smell and park by sound. Don't tell BMW that now though or they'll take the iX back!"
It takes just a few minutes in Peigín Crowley's company to realise she's not your average entrepreneur. When the pandemic hit, the 45-year-old mother of two, like many people, found her world thrown upside down. She went from a hectic schedule creating wellness products for five-star spas across the world to being at home full-time, not knowing if there would ever be a spa treatment business again.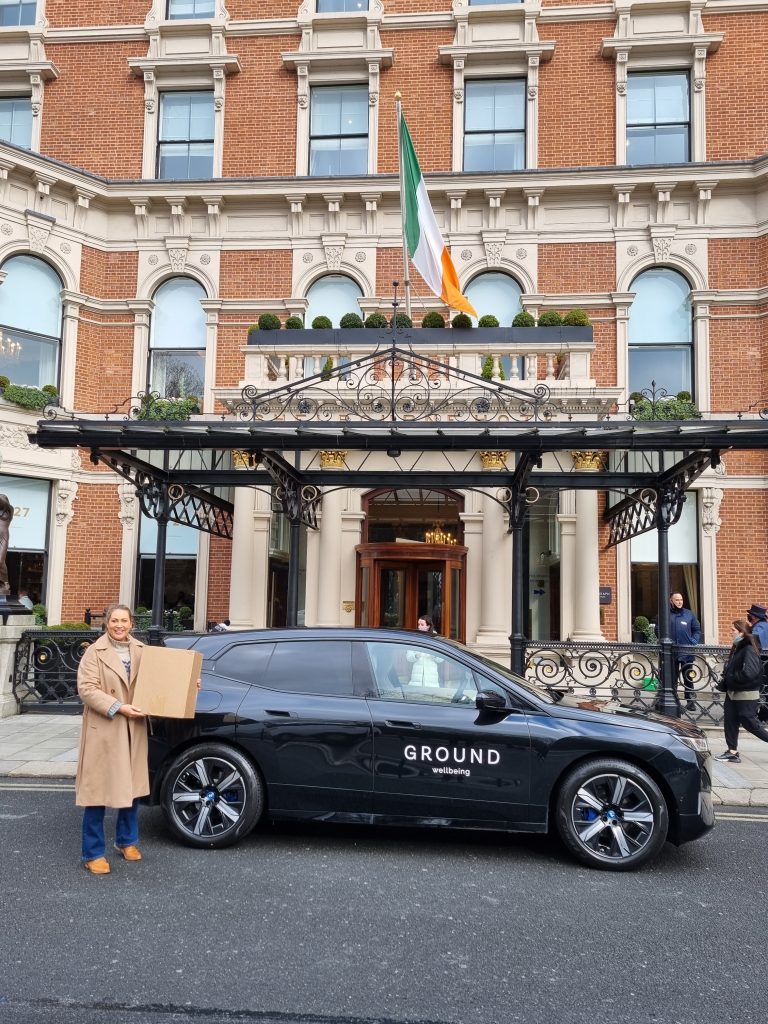 "When Covid happened, all my business fell away," she tells us. "I was making private label products for the Adare Manor Hotel. They were closed. The Cliff House Hotel was closed. So my private label supply and my consultancy all just dried up. I was on the PUP [Pandemic Unemployment Payment] within a week. But it really grounded me, and it made me really grateful to be at home with my kids and husband – making dinner every day wasn't such a bad thing."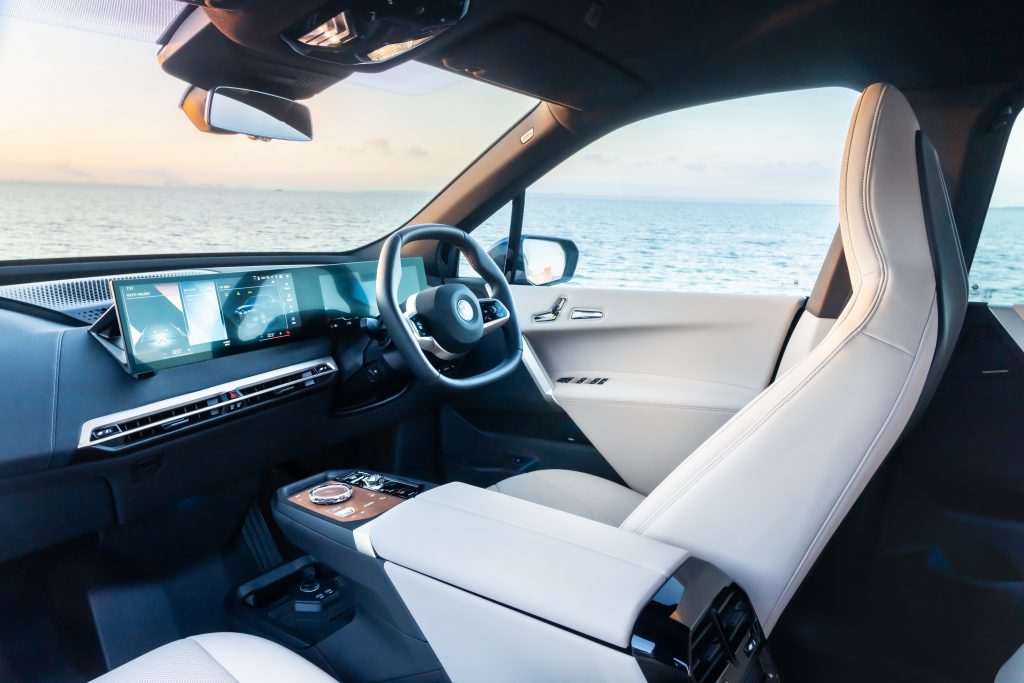 However, there were fears that the whole business of spa treatments would never return: "We didn't know if you caught Covid from a droplet or touching someone and so on. In a spa environment, the room, while it might have great ventilation, we are literally breathing on your face during a facial, and there were moments where I thought, 'Oh God, my industry has died'. I hate the word pivot, but I remember just thinking you're going to have to move left or right here to survive."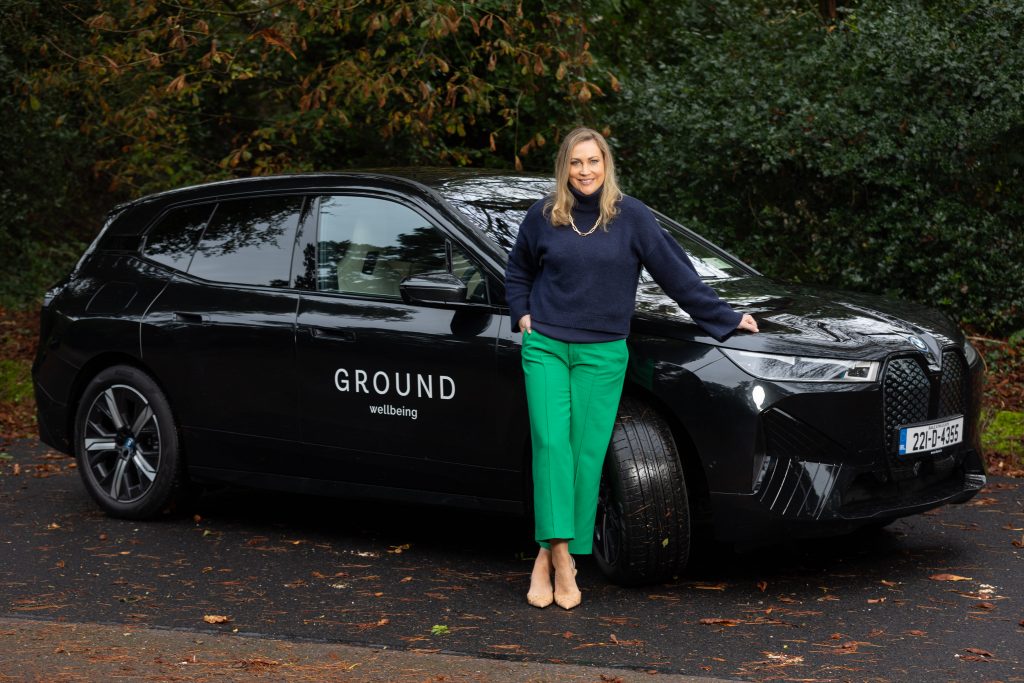 As a result, Peigín came up with her new business, GROUND. The philosophy behind GROUND is to make wellness and self-care treatments accessible to all, by offering a range of products from sustainable sources. The idea started with Peigín working from her kitchen table, but it has quickly grown as a business, with her contacts at places such as The Shelbourne and The KClub eager to stock her new ranges, and a staff of six people now on board to turn Peigín's ideas into reality.
"Whereas before spas were very much about pampering, luxury, indulgence and anti-aging, all about how we look, there was now a requirement for people who were burnt out, anxious or couldn't sleep, and the menopause was coming to the front of the agenda," explains Peigín. "We're a sincere well-being brand, we're not afraid to tackle issues like cancer, IVF or Alzheimer's and design treatments around those things. So while we're not very sexy, we're very sincere."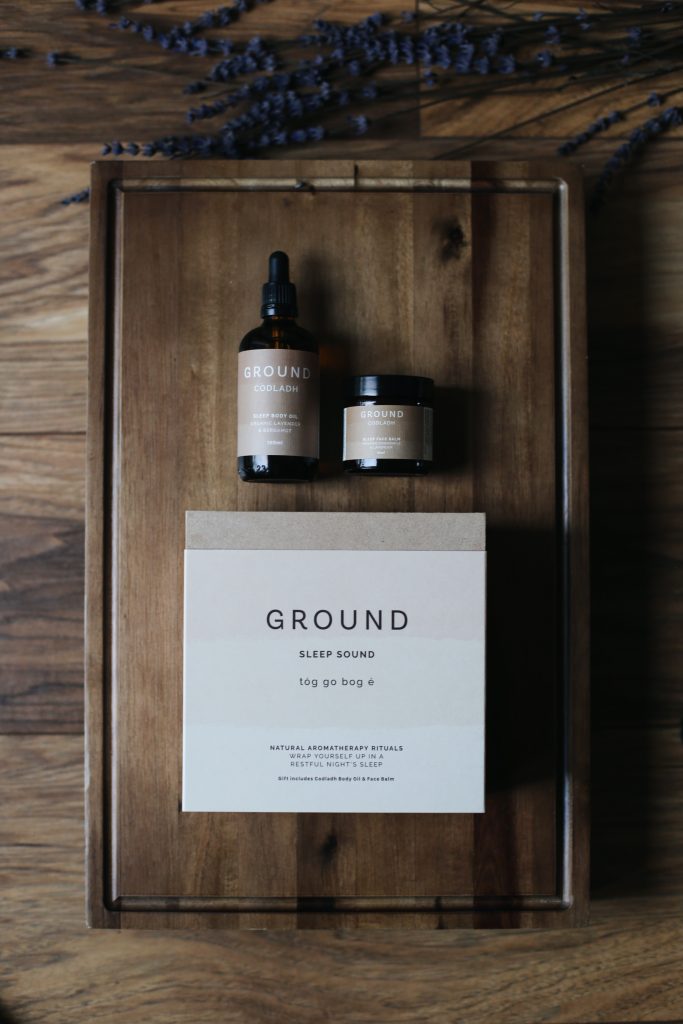 There's also an eye on corporate social responsibility: "We work really hard to be as planet friendly as possible, and many decisions are made through the lens of my children." Says Peigín, who has two daughters (10 and 13). "We use recyclable glass, recycled paper and card, and we use certain print ink and glue dyes and blooms that are friendly to the environment and also all our products are 100 per cent natural so they're biologically absorbed and assimilated into our systems without any toxins. I think by way of corporate social responsibility, we're inclusive for people, too."
GROUND's philosophy caught the eye of BMW, which itself has a firm focus on sustainability as part of its corporate strategy. "When the call came from BMW, I felt like I was on candid camera! I said, look, I'm not an influencer, I don't really understand why you'd want me driving your cars. But BMW said it's very much about female entrepreneurship, you know and having someone partnered with their brand who is passionate about sustainability, so BMW has done due diligence on our brand."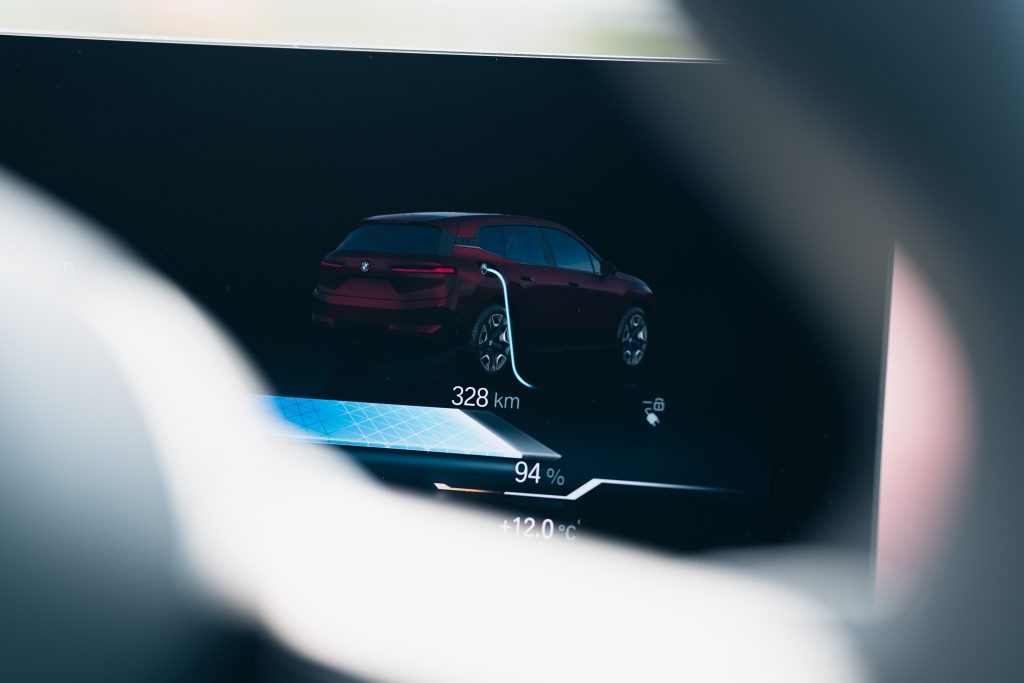 Initially Peigín found herself at the wheel of a 330e plug-in hybrid, the first car with electric drive that she had ever driven. Then she attended the Irish launch of the BMW iX and i4 at Burtown House in 2021, and there in the splendour of the historic gardens and house she fell in love with the new EV.
In January, BMW handed over the keys to an iX, and she confesses that she adores it and the whole family are fans of the iX. "My girls were never into cars and love it – packing everything in and going off somewhere because it's so comfortable. There's a Max climate setting you can hit and straight away it just kicks in. The sound system is amazing, and they've loads of space in the back seats, and of course the chargers. It's just so thoughtful."
The iX has also proved to be a useful, if unorthodox, delivery vehicle: "I love having an order and just saying I'll drop it down to Inchydoney, or I'll drop it into Hayfield Manor or if I'm visiting Mount Juliet, we have a beautiful portfolio of accounts, it's always a good excuse to jump in the car and have a nice lunch there."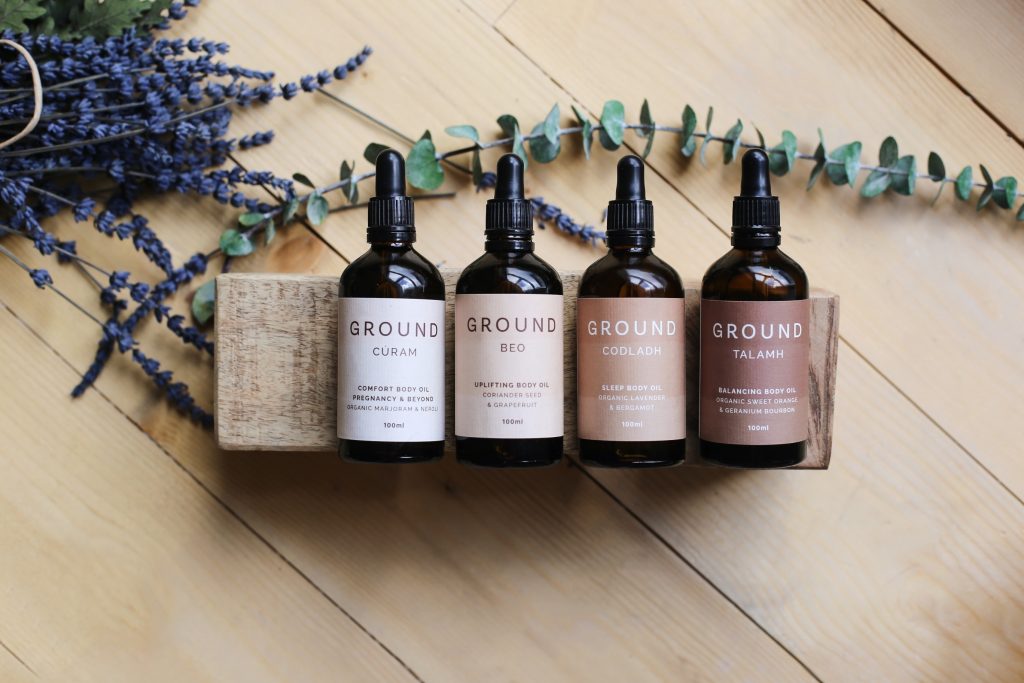 It seems that the iX is also good for business. "The hotels that I pull up to, like The Shelbourne in Dublin, they say 'no leave it there out front, we love having it there', which is great for brand awareness."
GROUND is going from strength to strength, and it seems that the past couple of years have kept Peigín firmly grounded, too: "If I had done this brand five years ago, I would've had people going 'Who does she think she is? Doing a spa brand?'. But then with Covid and people going back to buying Irish, I can't tell you what the support means. Then companies like BMW? Their support of GROUND as a brand isn't even tangible to me what it has meant, and I've huge gratitude. And there's a lot of that out there with companies and with the press and influencers in Ireland has become very kind and generous and I'm grateful for that."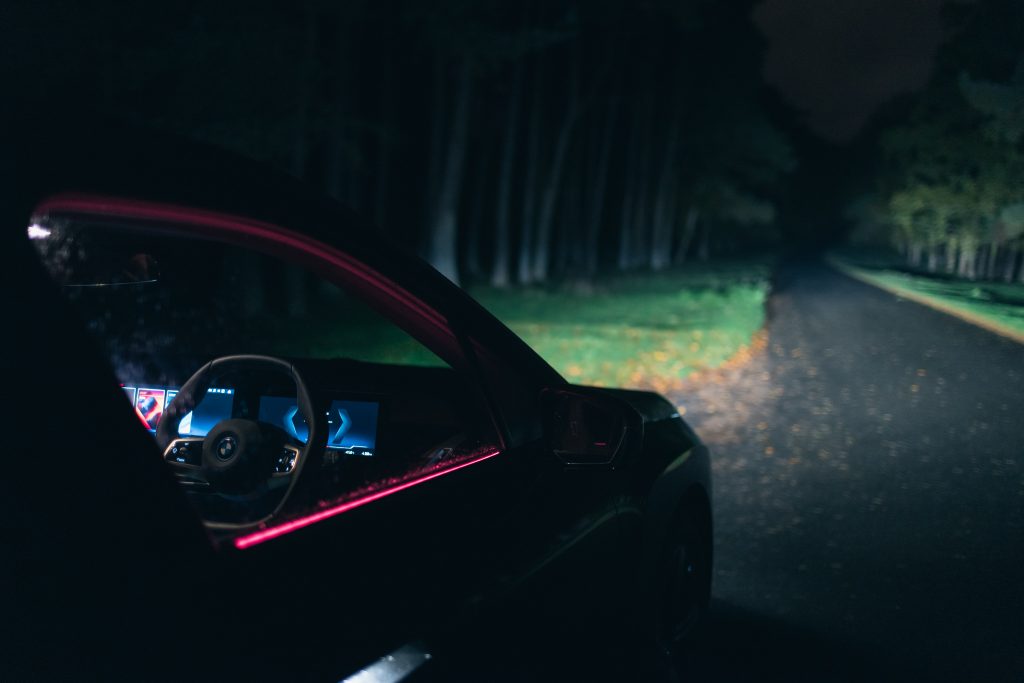 As proud partners of BMW Ireland, GROUND Wellbeing is offering a complementary 30ml Sleep Pillow Spray worth €20 on all orders over €50. Voucher Code: BMWSLEEP