Run and Ride by Triathlon Ireland is back and supporting BMW Ireland's chosen charity partner for 2021, LauraLynn Children's Hospice.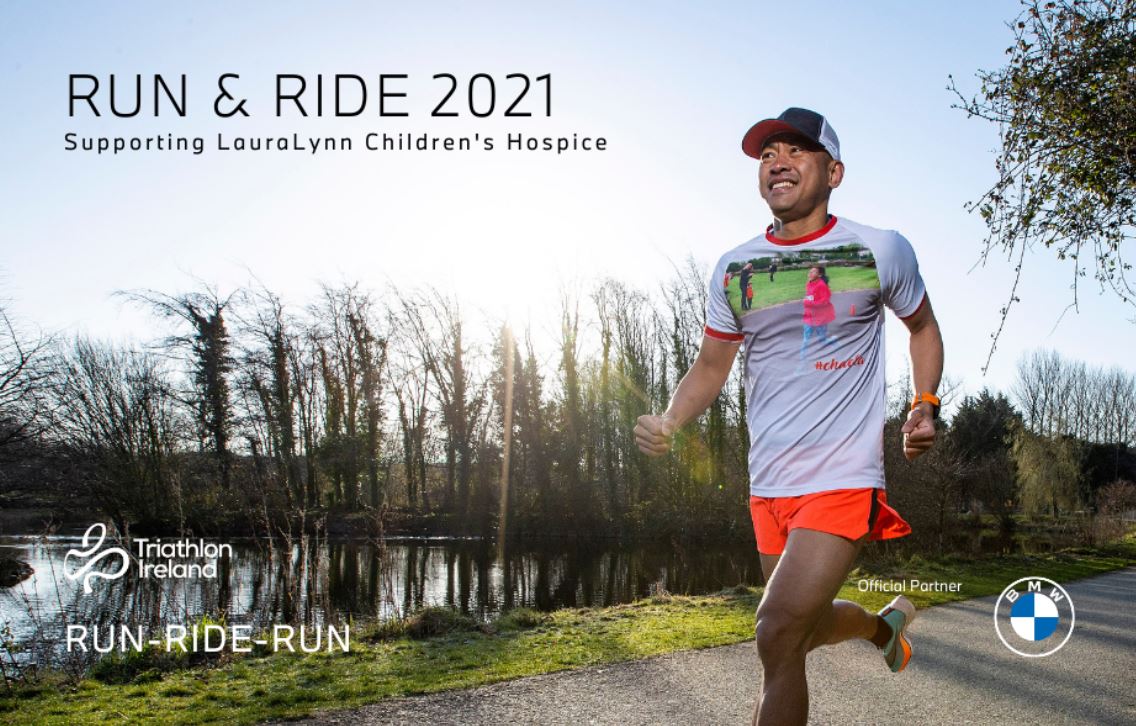 Triathlon Ireland's expert coaches will deliver a six-week training programme designed to get you ready to partake in a Duathlon Challenge on the 15th/16th of May.
CHALLENGES FOR EVERYBODY
The training programmes will run over six weeks and are all designed to be done from home and all you need is a pair of runners and a bike.
There are two levels of difficulty:
STARTER LEVEL: For people who are getting fit and want to take on the challenge of completing a full sprint distance duathlon by week six – that's a 5km run, a 20km ride, and a 2.5km run – all without stopping!
CHALLENGER LEVEL: For existing Triathlon Ireland members or people who have completed a duathlon or triathlon in the past want to take on the challenge of completing a full standard distance duathlon by week six – that's a 10km run, a 40km ride, and a 5km run.
SUPPORTING LAURALYNN CHILDREN'S HOSPICE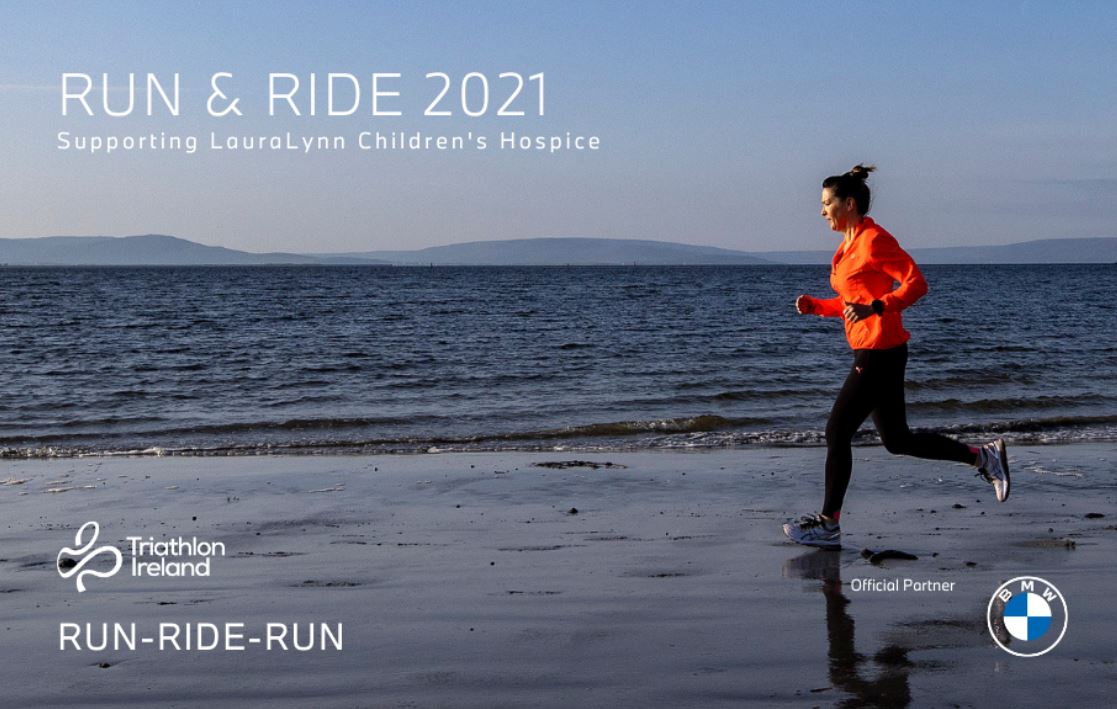 Run and Ride 2021, is completely free of charge but we do ask that you donate a small fee – or better still, fundraise for LauraLynn.
LauraLynn is Ireland's Children's Hospice delivering services to children with palliative care needs, complex care needs, and complex disabilities, while also providing family support services and a home to residents where quality-of-life is paramount.
https://www.justgiving.com/fundraising/runandride2021
JOIN IN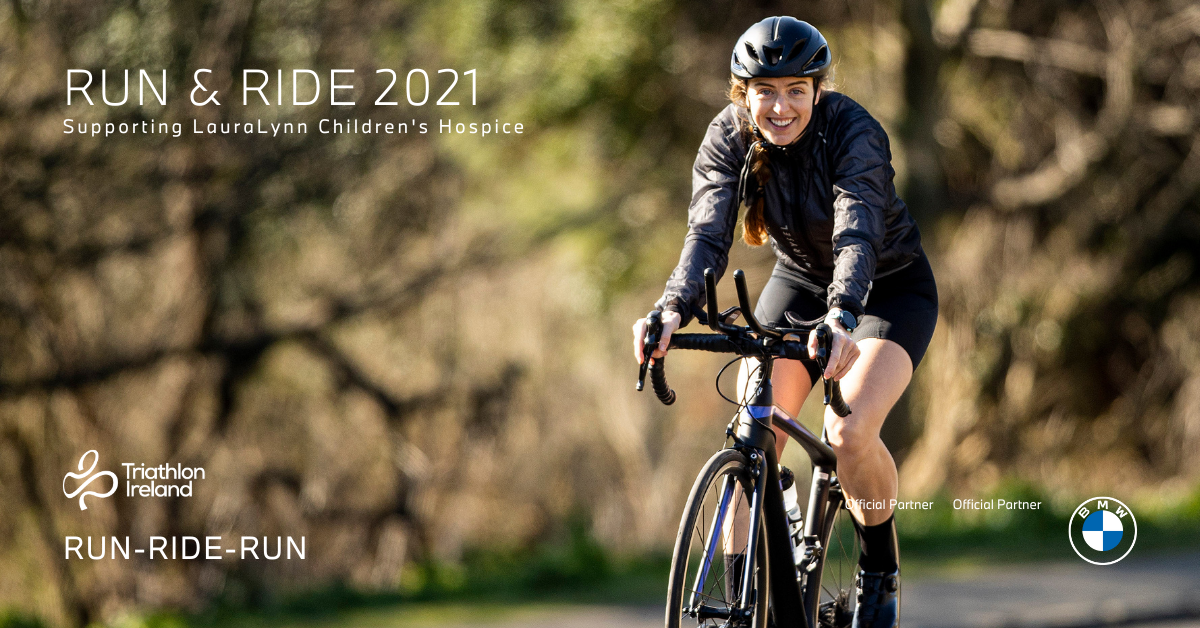 Getting started is easy – simply head to the Run And Ride homepage on ResultsBase.net and click the REGISTER NOW button.
Select your challenge for each of the six weeks (you can always change your selection afterwards if you want to step up or down a level).​​​
COVID-19
Participants are reminded to stay within government advice on COVID-19 at all times when training and when completing your duathlon event.
If you are unsure what this advice is, check out the latest Return to Triathlon update.
Discover more: